We offer solutions for your roofing problems in Johns Creek. Roofing Plus is the Roofing Contractor your neighbors have grown to trust over the years. You may not have heard of us but you have heard of our parent company, Painting Plus. Painting plus has been serving John's Creek and the North Atlanta suburbs for decades with superior service on home renovations involving the exterior. Gutters, siding, painting, windows, doors, and roofing Just and I'm a few things that we do.
Should I have my roof replaced?
Your home needing roofing repairs is not an uncommon an uncommon situation . Just think about it you're poor roof has to stand up to all the elements. Especially the sunshine! The question is what are your goals?
Do you want to repair the roof and plan on living in the house for many years to come? What is your old roof is not that old?
If you're moving, even if the roof is relatively new, an unsightly repair might hurt the sales process. Call us to discuss your roof repair options. We will come to your house for a visual inspection and give you all your options. We will do this with no pressure.
Things to Consider When Deciding Whether to Repair or Replace Your Roof in Johns Creek
You should consider the age of the roof. Three tab shingles typically only last 15 to 20 years but the higher quality, heavier, architectural roofing systems can last much longer. You may have no choice because you're trying to match the color of the roof. It is a very difficult task to match shingles. Manufacturers are changing roof shingle colors and shapes all the time so the old style are no longer available.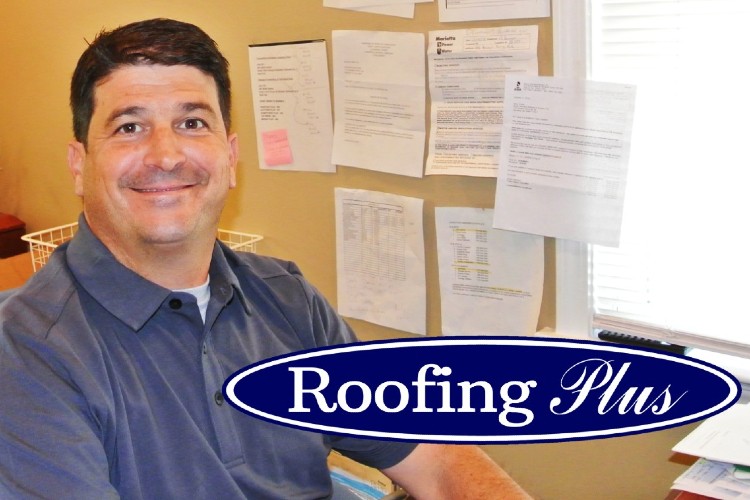 Call Charlie Dallavalle, Jr. for a New Roof, Siding, Gutters, Painting, and More
Call the professional Roofers from Painting Plus for roof replacement because you want to:
Defend Your Home From Water Damage
Improve Curb Appeal
Increase Resale Value
Roofing Repair, Storm Damage Repair, and Full Roofing Replacement. If Painting Plus, Known For Excellent Service, Great Value, and Quality Craftsmanship Had Roofers...We do! Call Now.
YOU KNOW US - PAINTING PLUS
For decades we've painted homes in metro Atlanta, installed windows, doors, and siding, too. Your neighbors may have had usinstall their gutters. We do it all and have for a long time.
VALUE PACKED ROOFING QUOTES
You'll always get a low price on a roofing replacement by our team. It's when you learn what extras we bring to the table, you'll see there's more value per square than any contractor in town.
NOT A STORM CHASER
The Painting Plus family has repaired hundreds if not well over a thousand homes damaged in storms. But we're here for the long term. We've served North Metro Atlanta for decades.
Roofing Service Area
Our roofers serve Johns Creek GA and the following communities:
Atlanta
Marietta
Kennesaw
Acworth
Dallas
Powder Springs
Douglasville
Lithia Springs
Mableton
East Cobb
Smyrna
Vinings
Buckhead
Brookheaven
Sandy Springs
Dunwoody
Roswell
Alpharetta
Milton
Johns Creek
Druid Hills
Decatur
Tucker
Peachtree Corners
Cumming
Sugar Hill
Buford
Suwanne
Flowery Branch
Dacula
Dacula
Lawrenceville
Norcross
Lilburn
Snellville
Lithonia
Stone Mountain
Roof replacement costs vary widely and depends on several factors. Tear off and replace a roof with basic 3 tab shingle is one price. Most homeowners will upgrade to an architectural shingle. Some want energy saving products added. Call to schedule a site visit and quote. We'll provide you with all your options so you can make an educated decision. Call now. 770-999-9675.